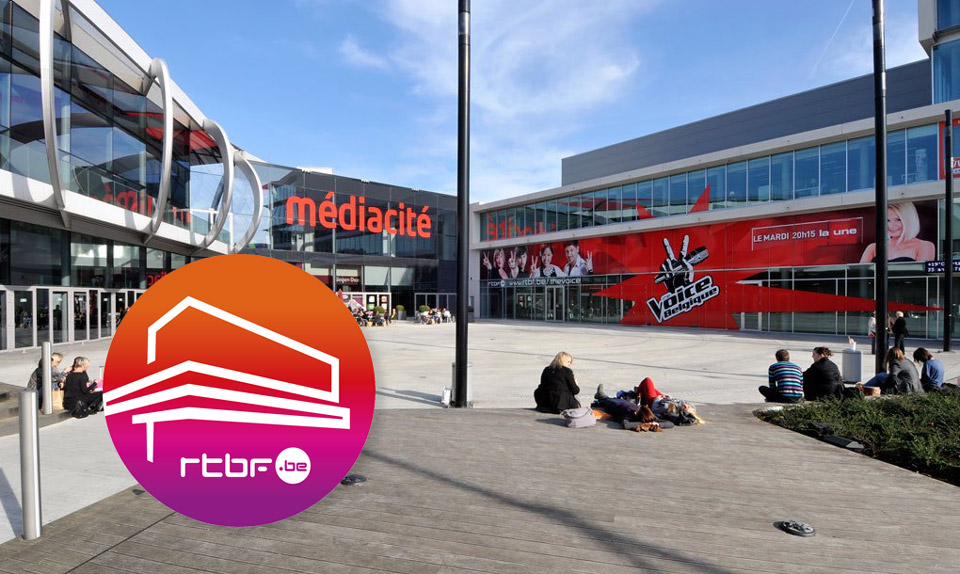 The first stone of Média Rives was laid on June 19, 2007. Nearly four years later, the RTBF enters a building that testifies largely to what the company has the ambition to be within the French Community. Media Rives stands out as the strong and concrete signal of a will: in a world in constant mutation, RTBF intends to have a leading role on the audiovisual scene. Technologically efficient, it acts as a producer of content, intended for all audiences. At the heart of life and the city, the RTBF as Media Rives is the mirror of the world …
Media Rives integrates with the heart of Médiacité. The building was conceived as part of the development of this multifunctional complex.
This alliance affirms, on the one hand, the dynamic presence of the RTBF in the economic and cultural pole of the Principality. It reinforces, on the other hand, the proximity to its audience
True heart of the building, the large TV studio has an area of ​​1,200 m2. It is today the largest studio in the French Community. And the most powerful. This performance is due in particular to its square shape offering great flexibility of space and its advanced technology.
It is, among others, here that the program The Voice Belgium is turned: the musical event produced and realized by the RTBF in its big studio of Media Rives!